Internet Applications & Tools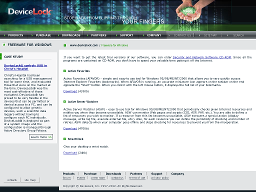 Active Server Watcherr (482 KB) is an easy to use tool that periodically checks given Internet resources and notifies you when they become unavailable. ASW can monitor Web pages and scripts (CGI, ASP, PHP, etc.) You can define a list of resources you wish to monitor. Freeware for Windows 95/ 98/ Me/ NT/ 2000/ XP.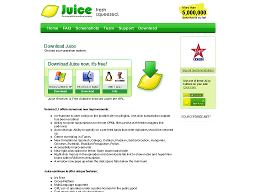 Juice (6.6 MB) is a podcast reader that can download and organize audio content from various online sources. Includes a content archive that you can choose from to get started. Add custom
URLs
or auto check for new content. Freeware for
Windows 2000
/ XP,
Mac OS/X
.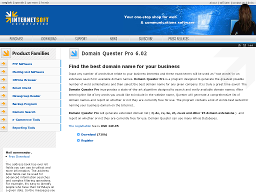 On-Hold Domains Questor (310 kb) is the ultimate tool for uncovering both "on hold" and "expired" domains. The program allows you to easily and quickly find only the domain names you're interested in. Shareware. Not cheap but worth it if you are looking for good domain names.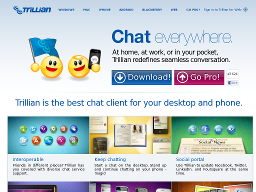 Trillian (2.3 MB ) is everything you need for instant messaging. Connect to
ICQ
, AOL
Instant Messenger
,
MSN
Messenger, Yahoo! Messenger and IRC in a single, sleek and slim interface. For Windows 95/98/ME/ 2000/NT/XP. Freeware.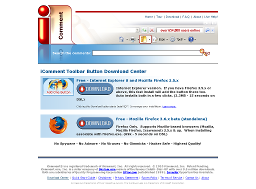 iComment 2.0.2 (390 KB) turns the Internet into a huge public and private bulletin board forum and social network. Use the iComment button to read and post opinions, viewpoints, ideas, thoughts, advice and experiences as you surf the Web. Comments can be set to be public or private. You can even rank comments. Freeware for
Windows XP
/ 2000/ Vista. Requires I.E. 7.0 or FireFox 3.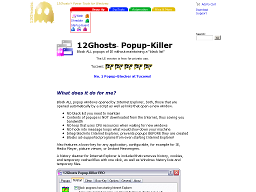 12Ghosts Popup-Killer (1.54 MB) blocks pop-up windows opened by
Internet Explorer
, including those opened automatically by a script and links that open a new window. Includes a boss-key and a history cleaner for Internet Explorer that removes history, cookies, and temporary cached files, as well as Windows history lists and temporary files. Free for personal use. For Windows 9x/ Me/ NT/ 2000/ XP.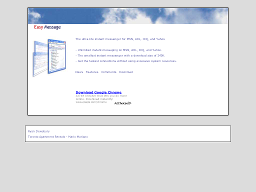 Easy Message Express (235 KB) is a unified instant messenger that provides connectivity for ICQ, MSN, Yahoo, and AOL from a single interface. Features include support for multiple accounts, MSN style notification windows, chat emoticons, rich text formatting, enriched online status, POP3 mail notifications, typing notifications, hyperlink support and more. Freeware. For Windows 95/ 98/ Me/ NT/ 2000/ XP.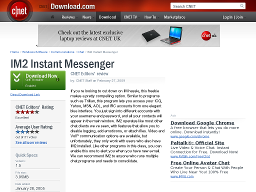 IM2 (3.0 MB) - An instant messenger program that lets you talk to AOL, AIM, IRC, ICQ, MSN, and
Yahoo IM
users. Secure, skinable and completely versatile. Freeware for Windows 98/ ME/ 2000/ XP.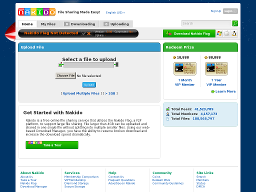 Nakido plugin (195 KB) allows you to share files with anyone. There are no file size limits and you can share files in e-mail, icq, MSN Messenger, Yahoo! Messenger, using Nakido download links. Freeware for Windows 98/ ME/ 2000/ XP.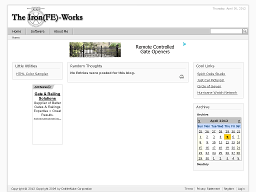 Lockjar (2.3 MB ) is a program that lets you select the cookies you want to keep and eliminates the rest. It monitors Cookies planted in your system and interrogates any changes made. Cookies are placed into one of 3 categories: Spy Cookies, Suspects, and Edible (OK). Only for IE. Win 9x/NT/2000/ME/XP.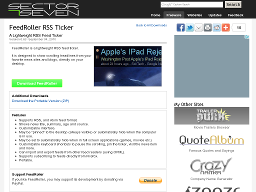 FeedRoller 0.53 (743 KB) is a lightweight RSS and Twitter feed ticker that shows scrolling headlines from your favorite news sites, blogs and twitter account on your desktop. Freeware for Windows Vista/ 2003/ XP/ 2000/ 98/ Me/ NT.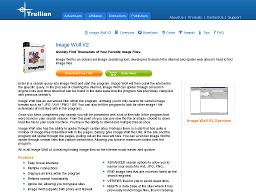 Image Wolf is an advanced image searching tool, developed to search the internet and spider web sites for hard to find image files or quickly find thousands of your favorite images. Try it FREE.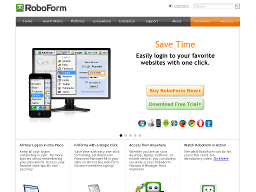 AI RoboForm (902 KB) is a one-click web form filler and password manager with Artificial Intelligence that works with I.E. 4.0+, Netscape 7.0, AOL 5.0+ as well as other browsers based on Internet Explorer. A wizard helps you create an identity that includes all usual form data. Shareware. For Windows 95/ 98/ Me/ NT/ 2000/ XP.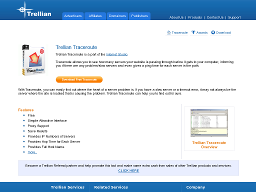 Trellian Traceroute (1.5 MB) allows you to see how many servers your website is passing through before it gets to your computer, informing you if there are any problem/slow servers and even gives a ping time for each server in the path. Freeware for Windows 95/ 98/ ME/ XP/ 2000.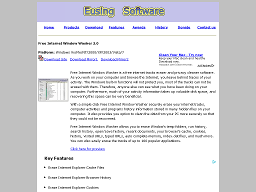 Internet Window Washer (748 KB) is a privacy cleaner that allows you to erase common Internet and computing tracks, including browser cache, cookies, visited websites, typed URLs, recent documents, index.dat files, etc.. It supports MS Office tracks as well as Firefox, Netscape, Instant Messengers and dozens of 3rd party applications. Also includes an option to overwrite deleted data multiple times. Freeware for Windows 9x/ Me/ NT/ 2000/ XP/ 2003.